Having the most modern machinery park 'in house' and over 15 years of experience in the use of electronics, we offer the possibility of implementing high specialized electronic devices.
Our services:
MTHT assembly
We perform assembly of through-hole elements;
We provide soldering of employees and the wave
Each stage of production is subject to quality control
SMT assembly
We have automatic solder paste printers with SPI solder paste inspection
We provide templates for paste and glue application
We assemble the SMD set using Yamaha Co. high-performance machines.
We perform reflow soldering in the entire soldering furnace with full control of the soldering process
Each assembly line includes an AOI Yamaha Co. optical inspection device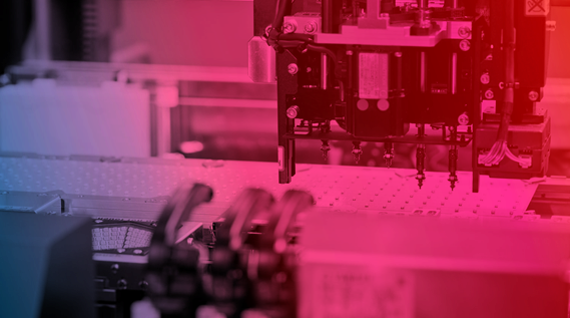 Applying a protective coating
We have a device for selective coating of PCBs with varnish by Nordson Asymtek
We have a low-pressure Optimel injection molding machine that allows the use of complete or partial PCB packages and other components, e.g. connections, sensors, etc. - this allows the mechanical protection of electronics - it replaces the housing and protects against environmental conditions - it encapsulates.
Purchasing and logistics outsourcing:
We work with leading domestic and foreign suppliers
Supply of printed circuits
Delivery and storage of electronic devices